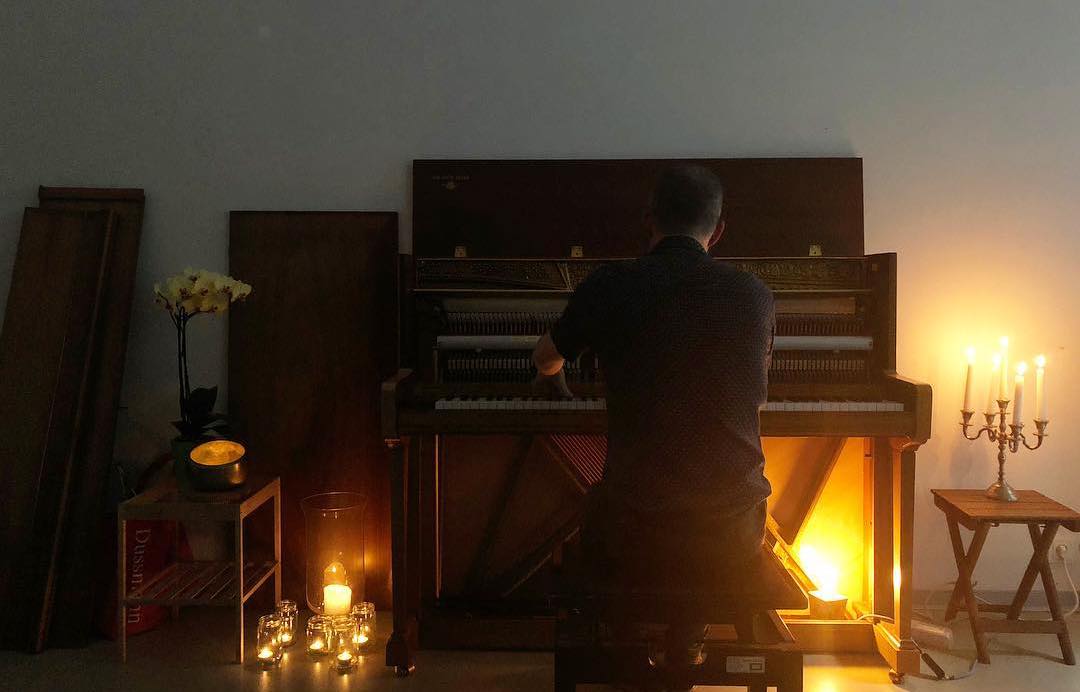 Modellbahn Music presents: A contemporary instrumental music showcase and gameshow.
the visceral sonic adventures from songwriter / composer, Islaja
a set of piano works inspired by repetition in music from Modellbahn host Kelly Wyse.
an audience participation musical game and trivia show.
Eintritt frei, Austritt auf Hut
Islaja is Merja Kokkonen: a composer, performer and recording artist based in Berlin, Germany.
Since her debut in 2004, she has released four albums on Finland's Fonal Records, one on Thurston Moore's Ecstatic Peace label and one on Berlin-based monika enterprise, as well as a series of singles on labels such as Not Not Fun and Root Strata.
The most recent album Tarrantullacame out on Svart Records in December 2017.
She earned quick praise in the international music press for her unique vocal style and daring DIY approach to music composition, with kudos from the Wire magazine, Pitchfork and Tiny Mix Tapes.
In addition to her solo work, she also performs with Monika Werkstatt, an all-female collective founded by Gudrun Gut. This Berlin-based group of international artists organizes workshops, panel discussions and collaborative concerts and aims to provoke discussion about women in electronic music.
Kelly Wyse is a pianist, teacher and composer residing in Berlin originally from Seattle, USA. He is curator of Modellbahn Music and founder of the Seattle Pianist Collective.
His debut piano album, Pastorallia, is due out early 2020.