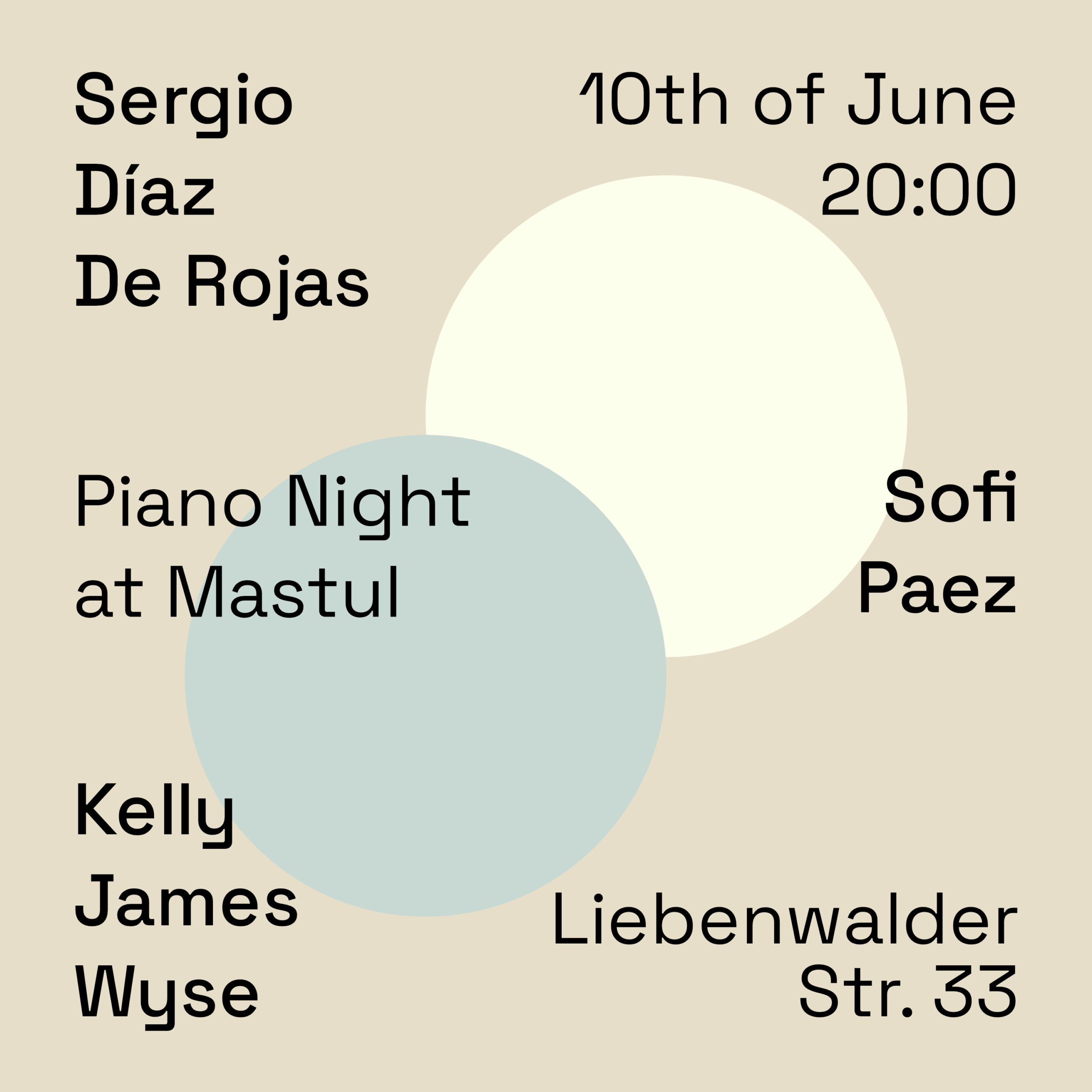 Modellbahn Piano Salon featuring the wonderful Peruvian (now Düsseldorf based) pianist, Sergio Diaz de Rojas in his first Berlin appearance.
Up and coming Costa Rican (now Berlin based) pianist, Sofi Paez opens.
In addition, I will premiere new pieces for slightly prepared piano.
Modellbahn is a piano centric and eclectic concert series hosted in various salon type venues around Berlin that began in a former model train shop in Friedrichshain in 2017. The series supports international touring pianists as well as up and coming local performers.
Einlass: 20:00 Uhr
Show: 20:30 Uhr
Eintritt frei. Austritt auf Hut.
Jeder Schein, jede Münze, geht direkt an die Künstler