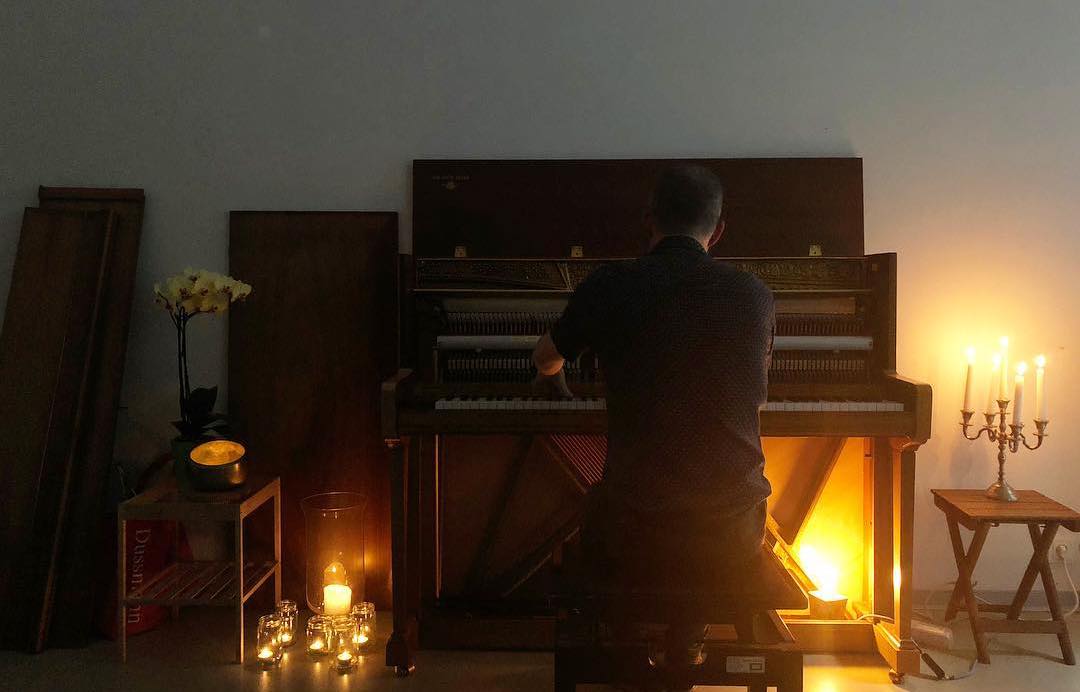 Modellbahn Music presents, Paddy Mulcahy!
Berlin welcomes this pianist / composer / producer from Limerick City, Ireland.
The night will feature music off of Paddy Mulcahy's new album, 'How to Disappear' – a warm synthesis of contemporary piano and electronic / ambient music.
Modellbahn host, Kelly Wyse opens the night with piano pieces from Poulenc, Chopin and from his forthcoming album, Pastoralia.
Einlass: 20:00 Uhr
Beginn: 21:00 Uhr
Eintritt frei, Austritt auf Hut
———————–
Paddy Mulcahy, composer/producer from Limerick City, Ireland, is a classically trained pianist that has recently tempered electronic music into his palette. His current album, 'How to Disappear' (Phases – 2019) colourfully illustrates that fusion.
Paddy's past releases include, 'Memory Season' (Self Released – 2014), the solo piano album 'Tape Sketches' and EP 'twenty six' (1631 Recordings – 2016), and the ambient electronic EP 'From Water' (Phases – 2018).
Some of Mulcahy's performance highlights have included playing support to Lubomyr Melnyk, supporting the launch of Nils Frahm's 'SHEET EINS' book release, and tours around Ireland including a set at the Body & Soul Festival.
Also of note is his musical work with with dance (Eriú Dance Co's "LÏNGER", choreographed & written by Breandán De Geallaí – 2015), commercial music work for adverts (Deliveroo, MADE, Belstaff), and taking part of the honours BSc in Music Production at Limerick Institute of Technology.
His music has been featured at Cannes Film Festival, London Surf Film Festival, Newport Beach Festival, London Fashion Week to name a few.
////////////////////////////////////
Kelly Wyse is a pianist, composer and teacher residing in Berlin originally from Seattle, USA. His debut piano album, Pastoralia, is due out early 2020.
Prior releases from Kelly include a collaboration with Loscil, contributions to Rafael Anton Irasarri, Orcas, Paurl Walsh; as a member of Pollens and The Seattle Pianist Collective.
////////////////////////////////
Modellbahn is a concert series and events programme and forthcoming record label that focuses on experimental, improvised, contemporary classical and electronic music.
The live events are hosted in various venues around Berlin including a former model train shop in Friedrichshain.
Modellbahn supports and promotes, local, national and international musicians and performers.