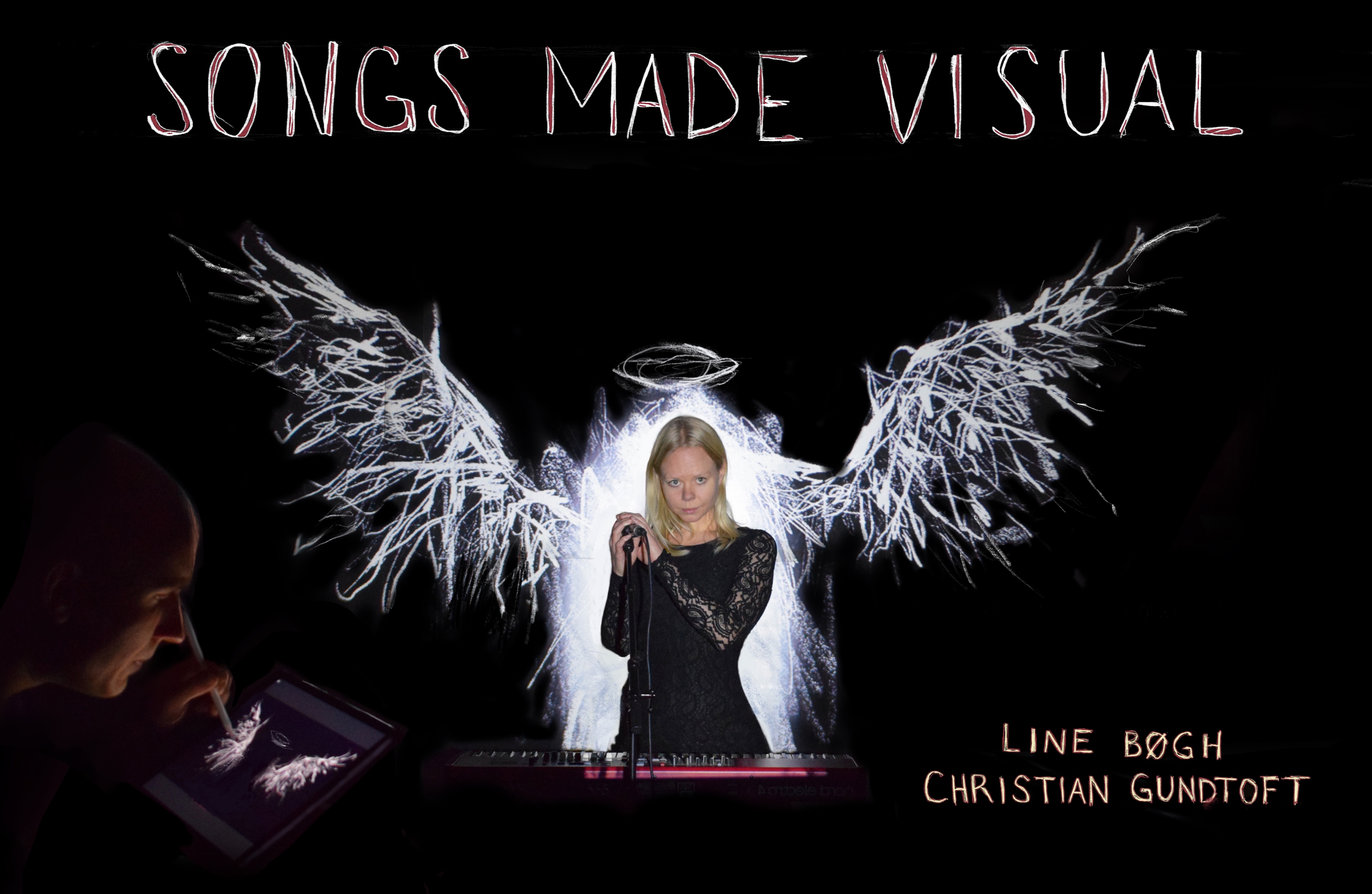 Line Bøgh + live visuals by Christian Gundtoft is a modern form of storytelling. Line's musical univers is fragile, playful and poetic – she works with vocal loops, laptop, omnichord and vocoders which creates an atmospheric soundscape around the songs. While she plays, Christian creates and projects drawings and animations up on the stage, and the stories of the songs are being told through the visuals.
The mixture of music and live drawing creates a quite unique and intimate concert experience.
https://www.youtube.com/watch?v=2jDRs5_fXro
Einlass: 20 Uhr
Show: 21 Uhr
Eintritt frei. Leise Spenden sind herzlich willkommen.